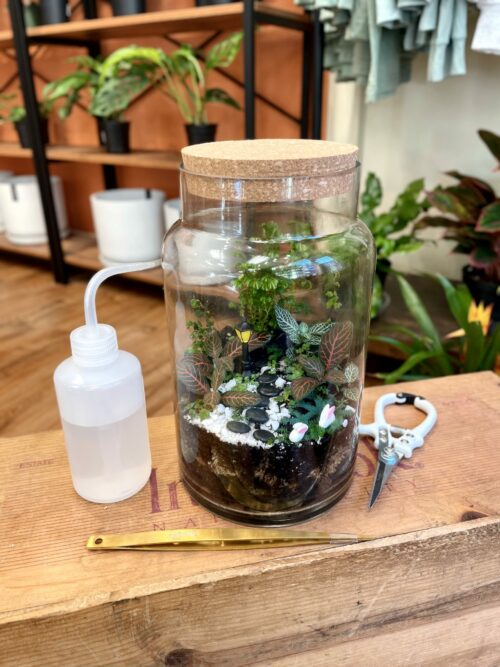 Join us for our Bioactive Terrarium Workshop: Holiday Edition happening on Sunday, December 10th at our new event space, the Green Room!
In this class, you will be making a little ecosystem from start to finish. You will be given all the supplies needed to do this, as well as items to take home with you to help maintain the health of your terrarium. These items include:
A large glass terrarium with cork lid
Substrates such as soil, leca, and horticultural charcoal
Springtails (super tiny insects that clean the soil and maintain terrarium health)
Plant cuttings
Little winter themed decorative pieces (street lamp, bunnies), rocks, and sand
A plastic squeeze bottle for watering
You will be given in depth instruction on how to care for your terrarium, as well as have time to ask any and all questions related to the terrarium!
This class is geared mainly towards adults. If you are signing up a child, we ask that they are 15 years of age or older.
Tickets are non-refundable, but can be turned into store credit if canceled within 48hrs of the class. Thank you for understanding!